Our Process
Making people look good is what we do best. Our 4-step process ensures not only a perfect fit, but also a truly custom garment that reflects who you are and embodies your best look.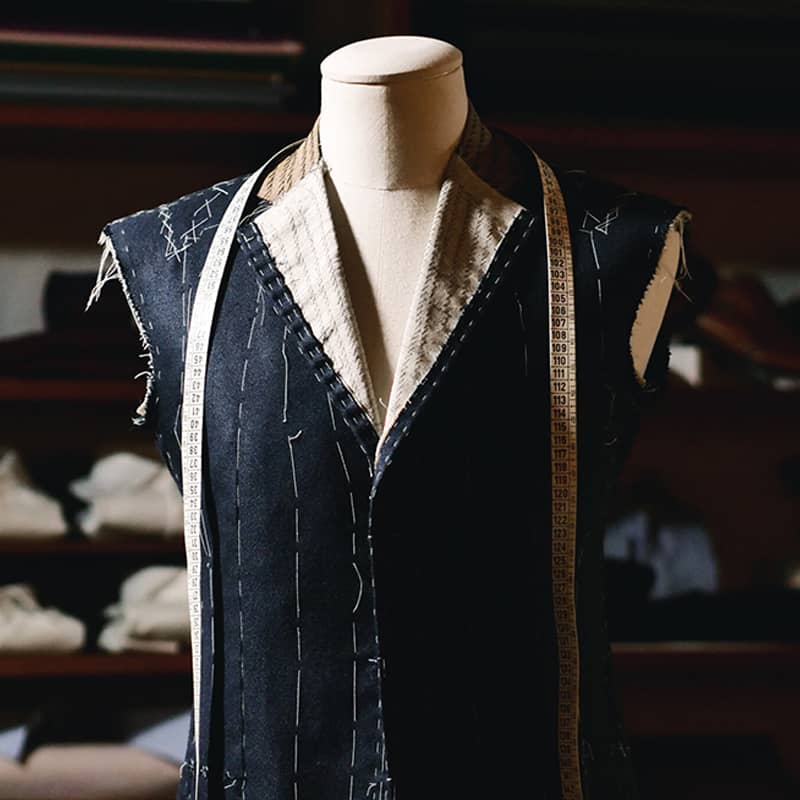 Step 1
Fit
We take a comprehensive set of measurements to ensure that your garment will fit exactly as you like. Special attention is always given to the collar and shoulders of the coat so that when your garment arrives, you are immediately aware that this was made for you!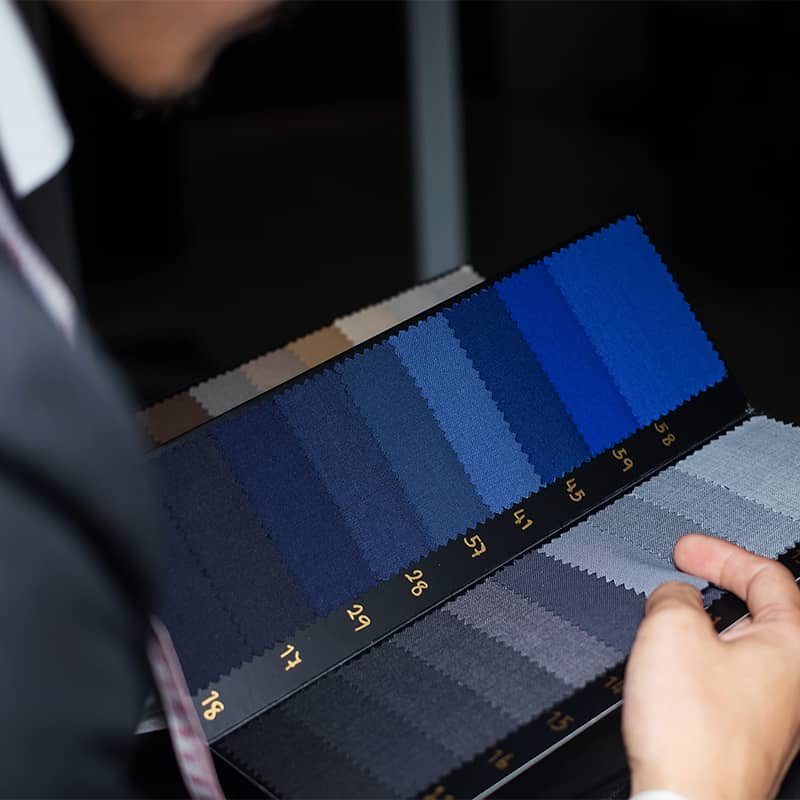 Step 2
Fabric
Choose from a vast selection of the world's finest fabrics. Wools of Super 100's to Super 200's, cashmeres, silks, mohairs, linens, cottons, fabricated in weaves and weights to your liking. We offer fabrics from the world's finest mills: Loro Piana, Drapers, Scabal, Cerutti, Carlo Barbera, Holland and Sherry, Dormeuil, to name a few.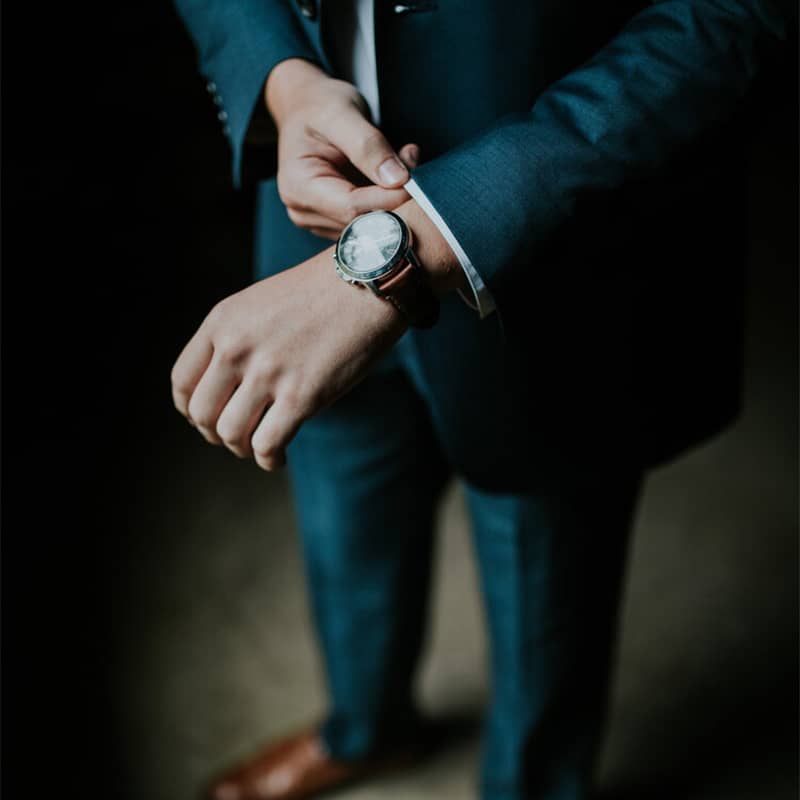 Step 3
Details
Whether it is a dark suit that evokes a powerful boardroom image, or a romantic European sportcoat that you are interested in, we can help you to accomplish the look. Buttons, linings, lapels, pockets…. All of these details complete the image.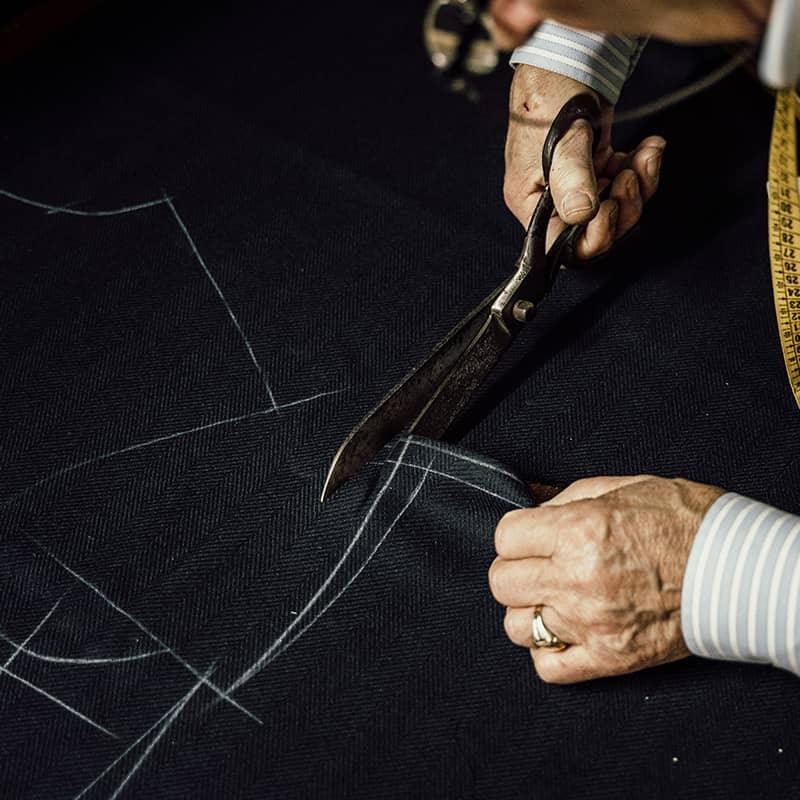 Step 4
Make
Now, we go to work. Whether it be from our Made To Measure department, Bespoke, or Handmade Bespoke, your garment will arrive in store for final fitting in one to six weeks, based on maker selected.
Ready for the best suit of your life?

We do wedding suits like no one else
We'll have you and your groomsmen feeling on top of the world on your wedding day. Experience the fit that only master tailors can provide.
Book now
Find out more